The Nano Crystalline Diamond Composites Dies(NDCD) is a kind high-tech,deposited nano crystalline Diamond composites coating on the surface of
Tungsten Carbide (WC-Co) drawing dies.The content of Co is 6% or 8%.
Application:
Nano Compacting/Bunching/Stranding dies for cable industry
Nano Wire drawing dies for all kinds of wire material
Nano Wire draing dies for all kinds of tube material
Nano Wire drawing dies for all kinds of bar material
Nano welding dies for cable industry
Advantage:
The Nano dies concentrate advantages of PCD (Polycrystalline Diamond), ND (Natural Diamond) and Tungsten Carbide Dies
Low friction coefficient and high heat-conducting property
Long using life,the production capacity is more than 300-700 km
The life is more than 10 times than TC dies
High surface quanlity cable
Save more much cost of copper or alluminium,appro 2%
High consistency of cable diameter
Save other cost,such as,human cost,electricity nsulating Material,production time,less breakage,customer complaint and so on.
Improve the insulating ability of cable.
Outstanding improve the quality of cable.
Weld tube dies for coaxial-cable and signal cable
1.
Nano diamond compacting dies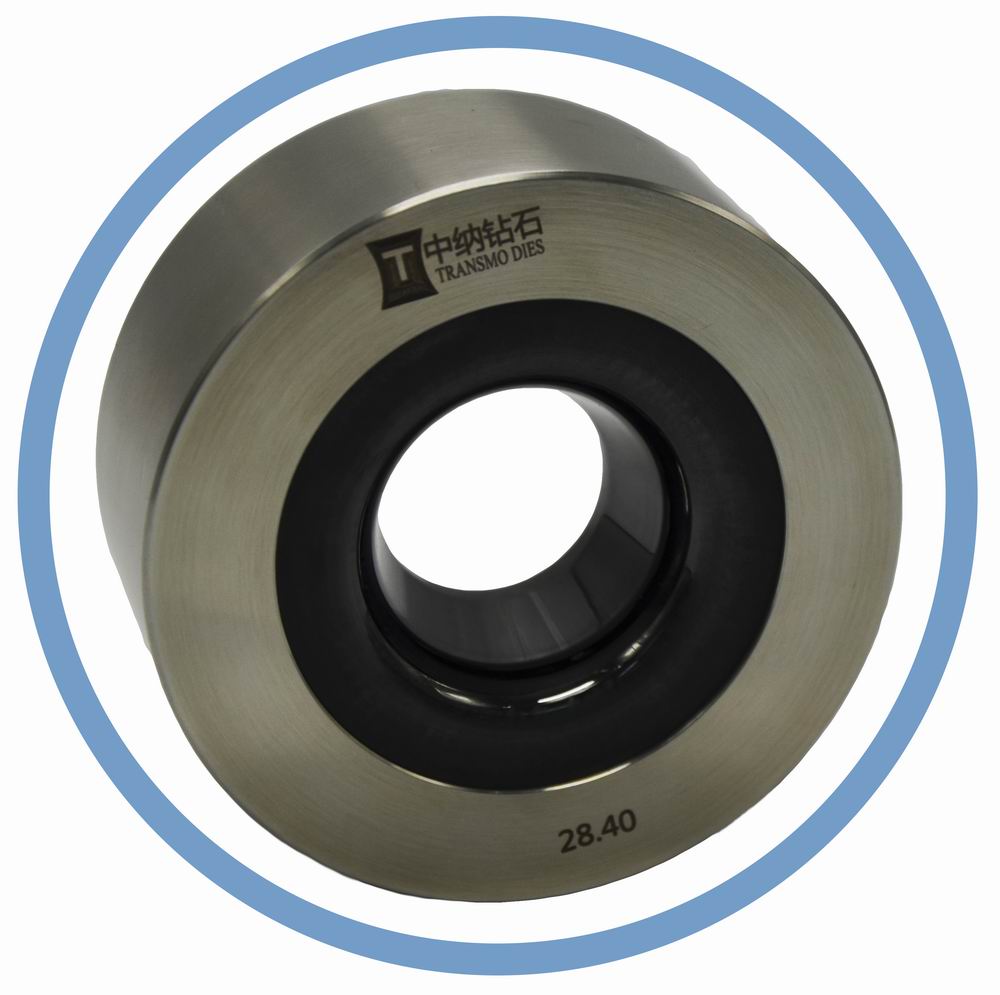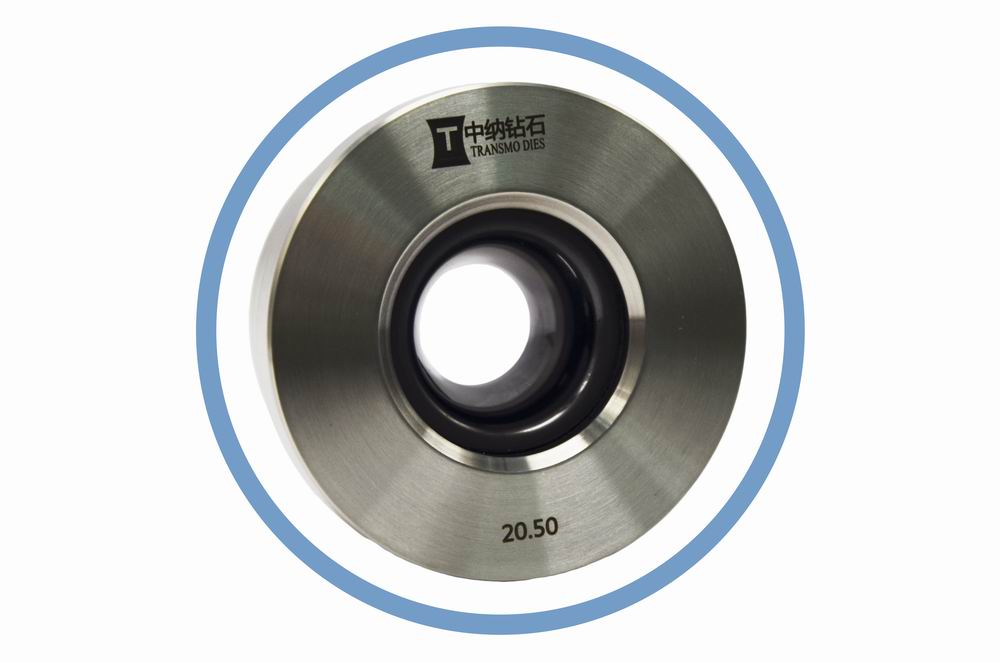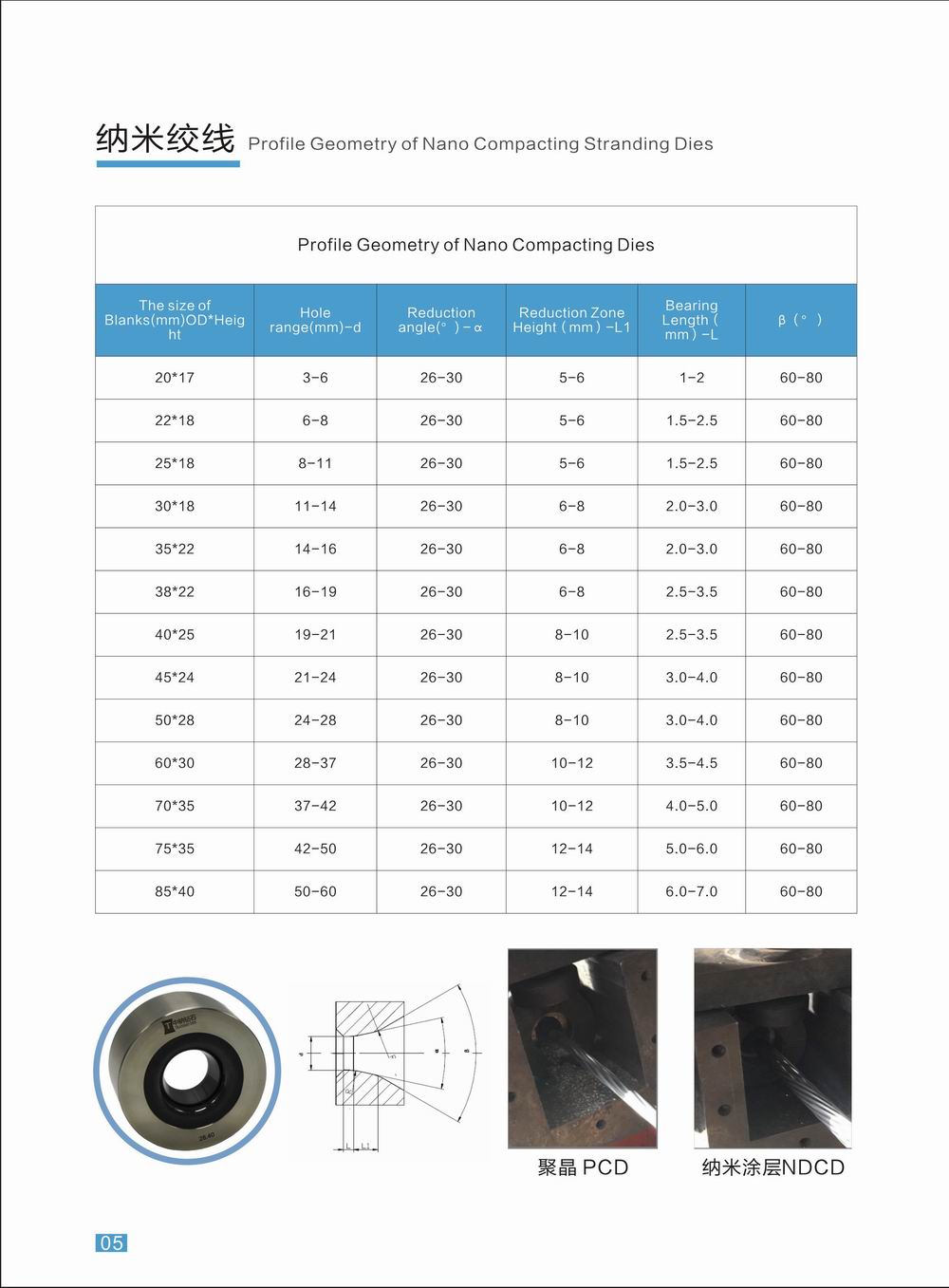 2.
Nano diamond drawing dies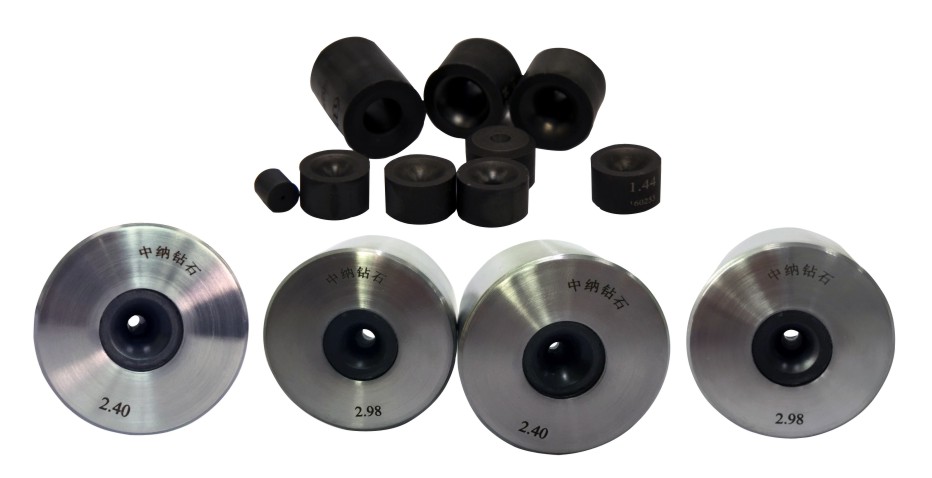 3.
Nano diamond drawing tube dies