Shaped dies are used in both drawing and extrusion machines.
Since 1982,Transmo started to custom design a seried of dies to make the required shape and tolerance from original shape gradually.
Blanks or Nib Material
Tool steels,tungsten carbide(TC) and polycrystalline diamond(PCD)
Case Material
Steel 45 with tempering or stainless steel
Typical wire shapes
Square
Rectangular
Flat
Triangular
Hexagonal
Oval
Half round
Rhombus
Trolley wire
Spiral wire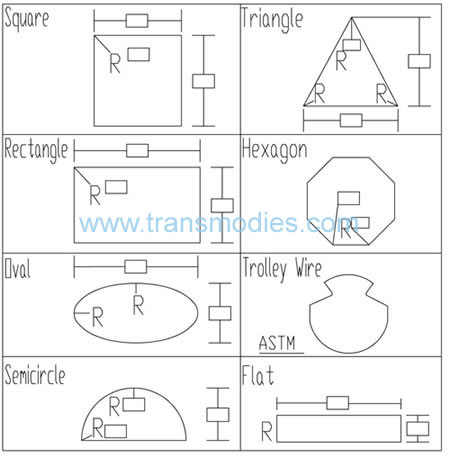 Applications
For nonferrous metals wire, such as copper and aluminum, is best drawn with polycrystalline diamond dies (PCD) ,Not only maintain high wear resistance, but also get a good wire surface quality.
For steel wire, tungsten carbide dies is better,if need variety production,low cost,sample wire making or other applications.
Typical Markets
Aluminum wire, copper wire, stainless steel wire,steel wire, spiral wire and Trolley wire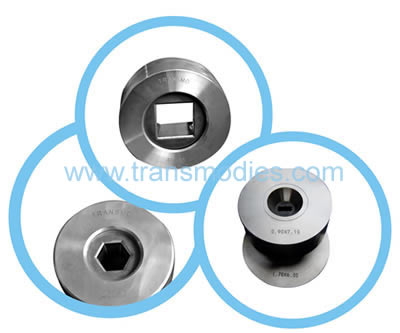 Spiral steel wire dies
Transmo Dies can design and manufacture TC spiral dies for drawing spiral steel wire.

How to order our products.pdf