Transmo Die supply 3 different kinds of PCD dies to draw different materials, best applications by keeping high quality as well as low cost possible.
We supply semifinished dies and finished dies.
PCD dies are made for all kinds of applications in drawing, compacting, stranding, tube and bar calibrating.
Advantage
Significantly Longer die life
Excellent wear resistance
High surface finish
Accurately sized
High machine efficiency
Repeatability
High wire surface quality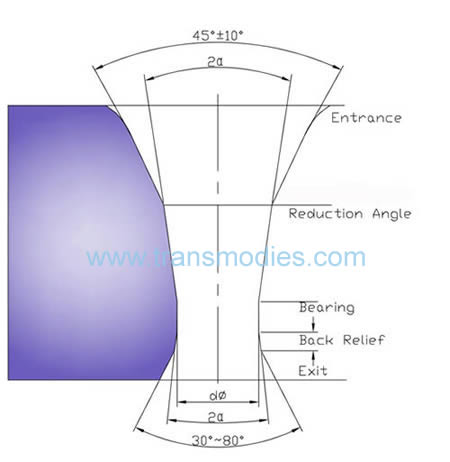 Hole size range
Hole diameters: 0.03 ¨C 29.00 mm
Applications
Nonferrous wire, especially larger sizes where demanding wear is a problem, but surface finish is less critical.
Typical Markets
Aluminum wire, copper wire, stainless steel wire, tire cord, welding wire, galvanized steel wire and saw wire.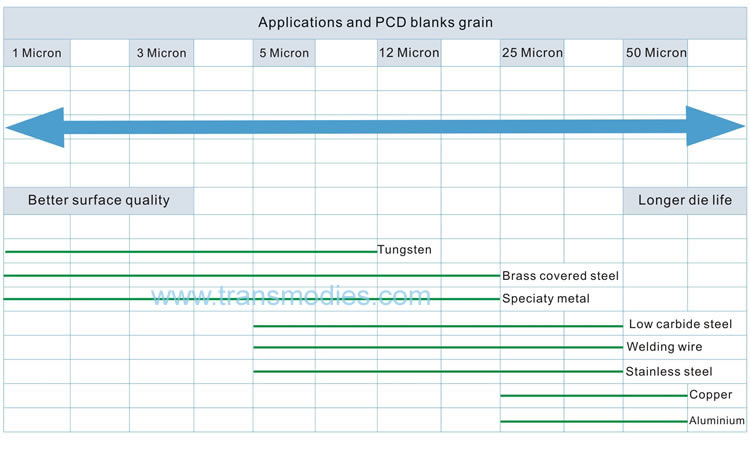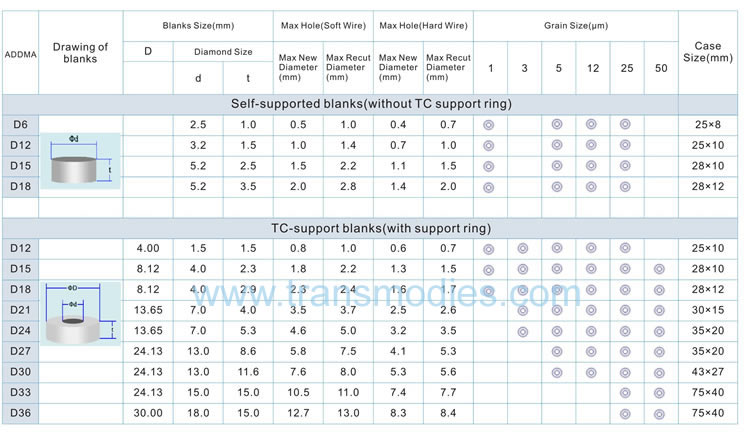 How to order our products.pdf